Homepage

About Goodfellow
ABOUT US:
Goodfellow is well known as a specialist supplier of metals, alloys, ceramics, polymers and other materials, with no minimum order quantity, to meet the research, development and specialist production requirements of science and industry worldwide.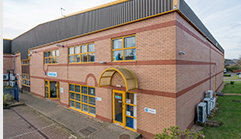 Goodfellow was established in the City of London in 1946. The Company now has associate operations in France, Germany, America and China. The Group's research laboratories, production and workshop facilities, and central administration are located in Huntingdon, England.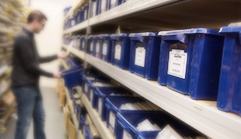 ---
Goodfellow offers two distinct services to meet the requirements of our customers:
The first meets the needs of our customers who need small quantities of products from our standard range of materials for delivery within

24-48 hours

.

The second service is for those who require larger quantities or further processing of our standard products or who need an item which falls within our general area of supply expertise.
The range of materials offered by Goodfellow is extensive, as are the forms in which the various products are available. This website provides a detailed listing of our standard products which are available ex-stock, with prices and technical information. Send us an enquiry email to request materials not found in our catalogue.